Description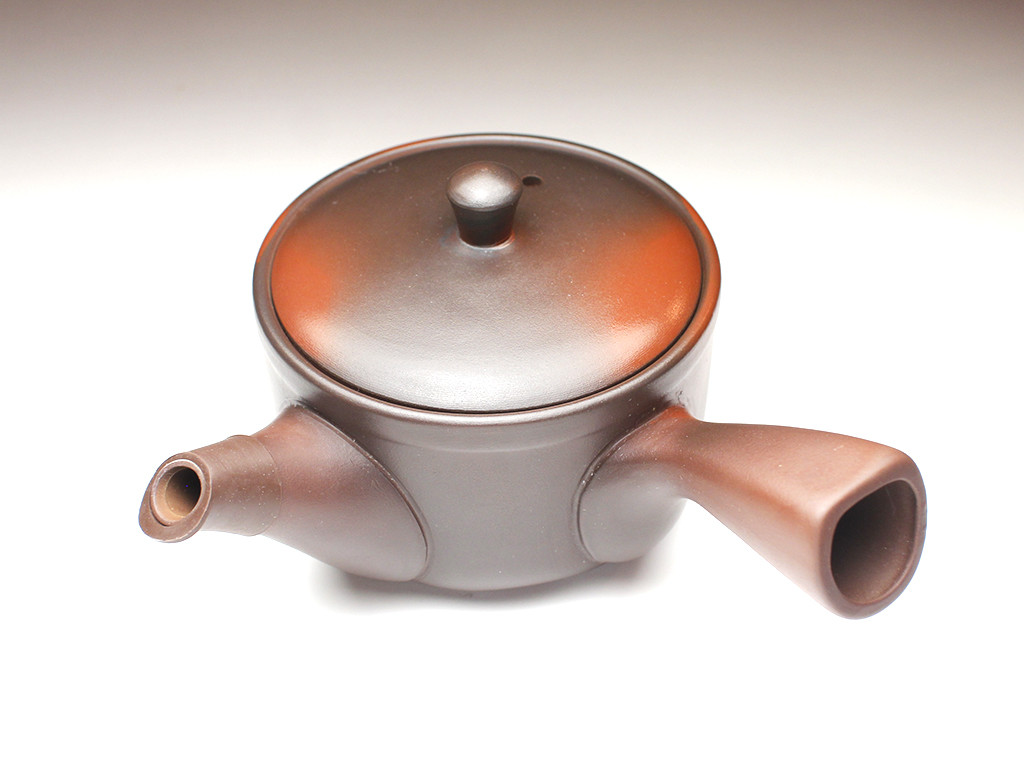 Kyusu is the Japanese word for teapot. The most common one has a side handle in a 90° angle from the spout and is therefore called Yokode no Kyusu (side-handed teapot). For Western standards this Kyusu might look somehow unorthodox and small at first, but its practical features are undeniable and persuasive.
The side handle derives from old times, when the host was sitting in front of the guest while pouring tea. The side handle allows a very natural and elegant pouring movement at the flick of the wrist. Moreover it proves to be very beneficial for pouring small amounts, quickly distributing among several cups.
Our Kyusu are made from Banko-yaki clay of Mie Prefecture, which is one of the highest quality clays in Japan. The technique of Banko-yaki clay dates back to 1736 and its inventor Nunami Rozan, a wealthy merchant from Kuwana. 120 years later Mori Yusetsu adapted this technique, but added his own style in design to it. Nowadays this style represents the craftsmanship of the Kuwana region.
The main characteristic of Banko-yaki is the purple clay which is rich in natural iron. While the clay is baked with reduced oxygen, the iron is being activated, causing later on a chemical reaction with the tea leaves and the water molecules. This process enhances not only the umami flavor but gives the tea a softer, smoother and mellower taste.