Akihiro Kita
"Akky"
President / Founder / Lead Farmer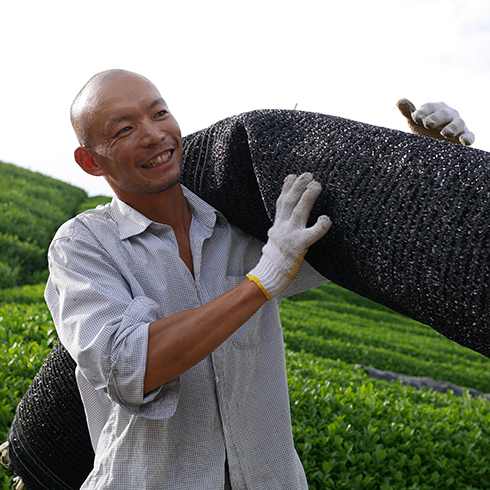 Akihiro "Akky" Kita is our president and head farmer. His desire to make this tea available to the general public is the foundation of Kyoto Obubu Tea Farms. In college, Akky took up a part-time job as a farmhand in Wazuka, and fell in love with the tea he was drinking on the farm. He made the decision then to leave college and devote his time to mastering the art of tea farming. Recognizing the need for independent farmers like himself to spread their wings and passion about the joy of drinking Japanese tea, he travels each year during the winter off season to introduce tea to people around the world
Yasuharu Matsumoto "Matsu" 
Vice President / Founder / Business Development Lead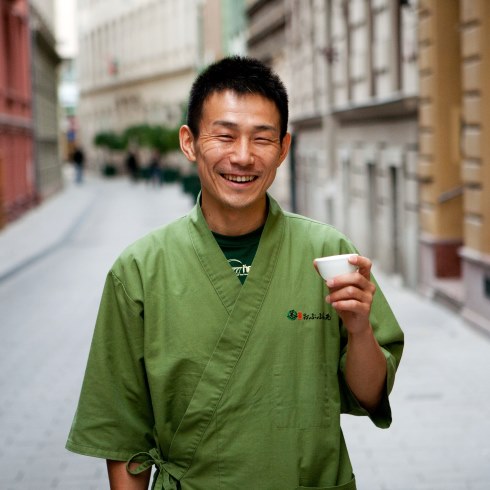 Yasuharu "Matsu" Matsumoto spends much of his time connecting with Obubu's customers in Japan and focusing on management of the business. Together with Akky, the visionary pair seek to transform the tea farming industry in Japan. Matsu is also the driving force behind Obubu's push to overseas markets. He travels the world teaching people about Japanese tea with events such as the Euro Tour.
Hirokazu Matsumoto 
"Hiro"
Founder / Event and Factory Lead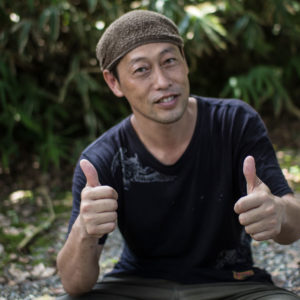 Hiro is an event manager, factory manager and tea tour instructor at Obubu. His love of tea can be traced back to his college days where at the age of nineteen, he took a job as a tea farmer.
Hiro is responsible for overseeing the operation of Obubu's sencha factory. He ensures its smooth operation and that it meets a high standard of hygiene and safety for Obubu's staff. His bubbly personality also equips him as the ideal host for our public events where he loves meeting new people and sharing his knowledge of tea!
Kayo Takeuchi

Tea Club Lead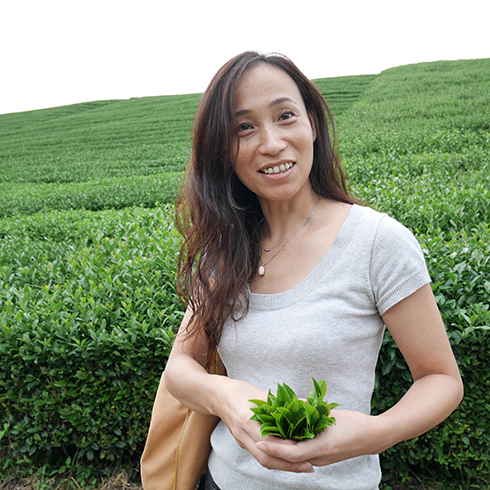 A mother of two, an avid reader, a social media savant and a great cook. After falling in love with the tea in Wazuka, Kayo moved her family to the area to work with Obubu as the Head of Operations. Kayo is the "Obubu mama" for the interns, periodically whipping up udon or soba lunch for everyone in the office. But her favorite food of all is Thai food!
Momo Taniguchi

Accounting, Stock Management and Shipping Lead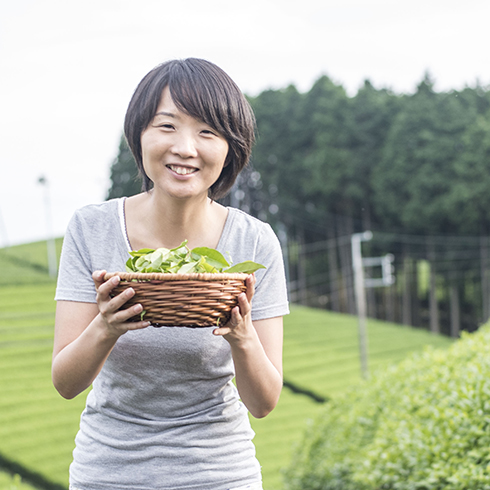 Bioengineer turned tea farmer, Momo takes care of shipping and communications for Obubu's domestic department. She boasts a collection of 100s of manga that you can find all over the Obubu house. She loves cats, peaches and all things tea -- but not as much as her husband Yohei. That's right, it's an office romance!
Yohei Yamasaki

IT and Systems Lead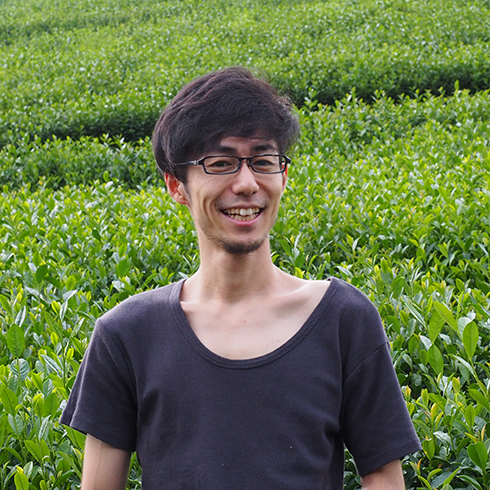 Yohei takes care of all things technical, designing and maintaining all of Obubu's IT systems, from website databases to shipment and stock management. He's always researching and learning new things: from video camera techniques to human pressure points. If you can't find him behind a computer screen, you'll find him in front of a mic at the karaoke bar. Sing on, Yohei!
Simona Zavadckytė
International Department and Education Lead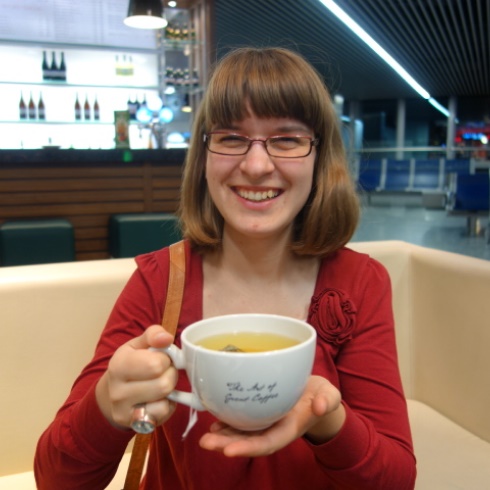 After earning her Master's in Japanese Studies, with a focus on Politics and International Relations, Simona came all the way from Europe to learn about Japanese tea. Enchanted with Obubu and its ideals, she now aims to spread Japanese tea culture around the world. At Obubu Simona is responsible for the education programs, such as the Japanese Tea Master Course and Japanese Tea Tours around the world, as well as other international programs including wholesale and tea tours. She has also recently published a book on Japanese Tea, that is available through amazon.com
Obubu Interns
Design/Marketing/Film/Website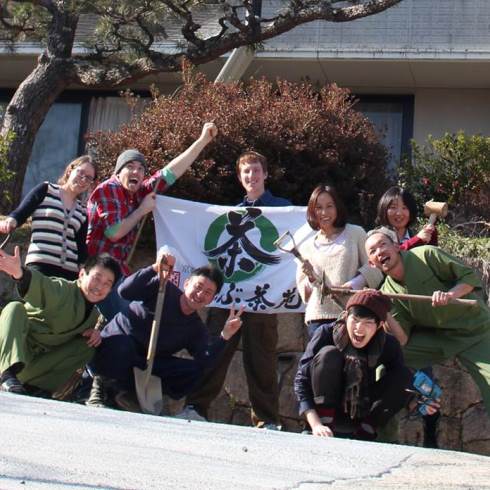 Coming from all over the world, interns look after the international side of Obubu. From replying to daily emails and making social media updates, to taking creative leaps into new initiatives that help Obubu grow. Despite their different backgrounds and interests, all become members of the Obubu family and go on to become Obubu's ambassadors in their own countries.