Obubu's Japanese Tea Internship
Kyoto Obubu Tea Farms is an agricultural social enterprise. We want to use our tea to contribute to society and spread our passion for tea around the world. We are looking for passionate individuals who love tea and wish to improve their knowledge and understanding of Japanese tea and culture. Our program offers a unique opportunity to connect with people from all over the world, to gain intercultural experiences and build meaningful relationships.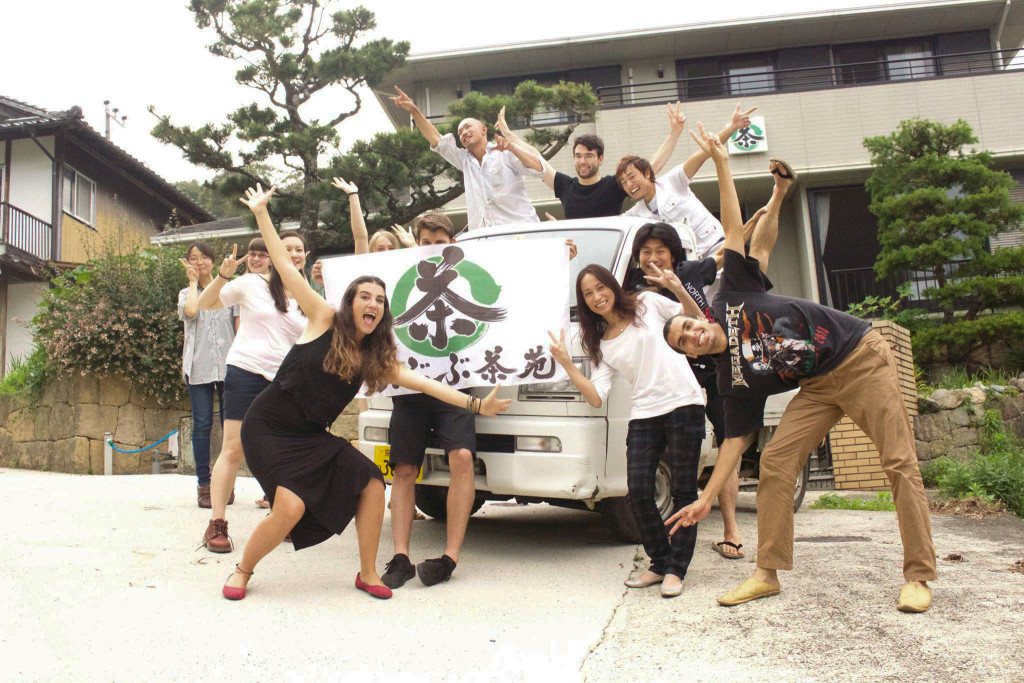 During your time at Obubu you can expect to learn about brewing, preparation and basic tea chemistry. Obubu's internship offers a unique experience, which allows you to follow the process of traditional tea production from leaf to cup. You will have the opportunity to interact with our Japanese employees, farmers and local community members. You will experience Japanese culture firsthand through events, social interaction, and daily living.
We offer an internship with a twist. Daily schedules are dependent on the seasons. A typical day can consist of farming, tea processing, tea tour, or business related activities. You are also expected to contribute your own skills through individual and group tasks and projects that will be largely self-motivated. However, within your schedule there will be regular contact with Obubu staff members, which will offer guidance and access to relevant resources.
Obubu interns will be expected to be involved in the following*:
Tea tours
Tea farming
Community events
Social media and publicity
Engagement with local media
Website content
Program management
Hospitality for clients and guests
Household maintenance
Individuals in the past have contributed through:
Tea farming
Blogging
Photography
Graphic design
Filming and video editing
Web design and management
Translation
Community outreach
Event management
We're looking for individuals who are prepared to immerse themselves within a different culture, with cultural awareness and an open mind. Fluency in English is a requirement and conversational Japanese would be preferred for the internship. You must have patience when faced with language barriers as well as living in a peaceful, farming town.
Internship Duration and Application Deadline
The duration of the internship program is 85 days (~3 months). 6-month internship is also possible. If you would like to join the internship for 6 months please mention it in the comments section of the application.
For most countries, foreigners are allowed to stay in Japan on a 'Temporary Visitor's Visa' for up to 90 days without any additional applications or paperwork. Please refer to the Japanese consulate at your residence for more information.
| | | | |
| --- | --- | --- | --- |
| Program Start Date | Program End Date | Application Deadline | Notice of Application Result |
| | | | |
| --- | --- | --- | --- |
| 2 July, 2020 | 25 Sep, 2020 | open now | open now |
---
| | | | |
| --- | --- | --- | --- |
| 8 Sep, 2020 | 1 Des, 2020 | 7 Jun, 2020 | 30 Jun, 2020 |
---
| | | | |
| --- | --- | --- | --- |
| 24 Sep, 2020 | 18 Des, 2020 | 21 Jun, 2020 | 14 July, 2020 |
---
| | | | |
| --- | --- | --- | --- |
| 26 Jan, 2021 | 20 Apr, 2021 | 18 Oct, 2020 | 11 Nov, 2020 |
---
| | | | |
| --- | --- | --- | --- |
| 4 Mar, 2021 | 27 May, 2021 | 29 Nov, 2020 | 22 Des, 2020 |
Applicants that pass application review will be invited for a Skype interview after the application deadline.
Travel Insurance
It is a requirement to have travel insurance upon arrival. We advise you to look into options independently, to find the level of insurance that suits you. You must be covered for the duration of your stay.
What you need to bring
PC (required to work on a project)
Farming clothes
Raingear and waterproof boots
Towels
Personal belongings
* Please note that you will be required to bring a PC to work on a project and make sure that it has enough capacity since we use several cloud services (goodle calender, google drive, Asana etc.) for schedule management and project management.
Accommodation 
Obubu's office is located in a two-story house, which also serves as accommodation for program participants. The main floor is dedicated to the office, common space and kitchen; the bedrooms are situated on the second floor. Tatami mats with futon mattresses, bedding and linen are provided in each bedroom. You will either be living in a single or double room and must be prepared to share with another Obubu intern. The house has two toilets and a bathroom to be shared with all residents.
Cost
Rent will be 18,000JPY per month
The rent for 3months(54000JPY) must be paid via PayPal as a program cost before arrival.
There are two small grocery stores in the town, a short walk away. Food can range from 3000JPY – 7000JPY per week depending on your diet
Travel to and from Nara, Osaka, and Kyoto (the Kansai Region) will range from about 2000JPY – 3500JPY
For a more detailed guide to our Internship Program check out our Obubu Intern Handbook !
If you are interested in joining us, please fill the application form below:

Application Form
DISCLAIMER: Living and working in the small town of Wazuka may be very different than what you are used to. If you do not speak Japanese, there will be language barriers that require patience and understanding. If you wish to work in the fields, you must be physically capable and understand that the conditions can be less than comfortable (hot and humid weather in the summer, heavy machinery, wildlife etc.) By completing this application you are acknowledging these factors in the experience and confirming that you are fit and able for the job.