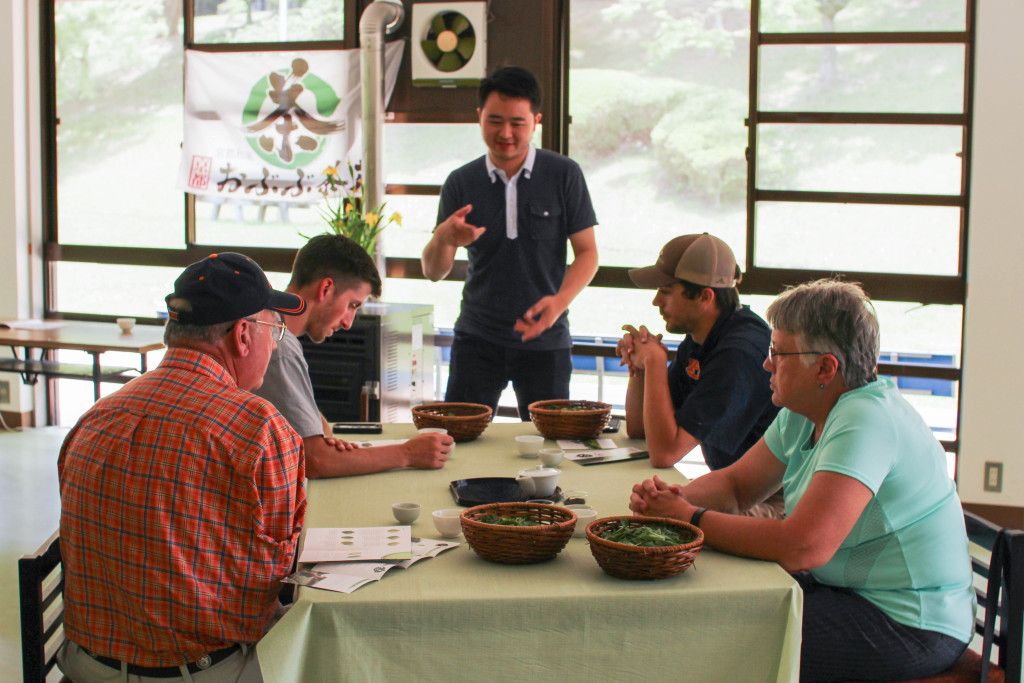 Green tea has been a cultural symbol of Japan for several centuries. If you are organizing a group  to travel to Japan, Japanese Tea Tour is a unique opportunity for your travelers to experience traditional Japan through tea. A beautiful tea town Wazuka, where the tour is organized, is in a convenient location allowing your group to join the tour on your way from sightseeing in Nara or Kyoto and experience beautiful Kyoto countryside.
2h Tour Schedule
Japanese tea group tour lasts 2 hours and it can be organized in the morning or in the afternoon on the day of the choice of your group. The program includes
A visit to tea fields in a beautiful rural setting to learn about Japanese tea cultivation
A visit to a real tea factory to learn about Japanese tea processing
An interactive tea tasting of popular Japanese teas accompanied with Japanese sweets (Tea will also be available for purchase on the day.)
Tour Price
Tour price is 3,000yen/person (before tax) for organized groups of min.20 people. (If are travelling though Japan independently, please see our Guide Tea Tour )
If you would like to bring your group on a Japanese tea tour and provide your travelers a unique experience of traditional Japan, please contact us at info@obubutea.com
Location
Wazuka town is located at the south of Kyoto Prefecture and is about 0.5h from Nara and about 1h from Kyoto.