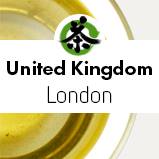 Obubu returns to London for the 5th time! Hosted and supported by the UK Tea Academy we are bringing you authentic Japanese tea all the way from Wazuka, Kyoto, Japan. Are you wondering what exactly is Matcha? Or how to make a good cup of Sencha? We have something just for you – two Japanese tea workshops: Matcha Workshop and Sencha workshop on 18th November.
Matcha Workshop
In the recent years Matcha has become really popular and now you can find Matcha lattes and deserts all around the world. Matcha, however, is not just a recent sensation, it has a long history in Japan. This workshop will provide an introduction to Matcha, showing how it is produced and explaining the culture surrounding it. In addition to tasting several kinds of teas you will also have a chance to make your own cup to Matcha!
Sencha Workshop
Sencha is the most common Japanese tea, invented about 300 years ago. Both in Japan and around the world, though, people are still pondering how to make a good cup of Sencha. This workshop will give you hands on experience with this delicious tea. Not only you can learn about Japanese tea cultivation and traditions, but also taste a range of teas along the way and learn to brew a delicious cup of Sencha!
Workshops will be led by Matsu-san – a charismatic Japanese tea instructor and vice president of Obubu with more than 12 years of experience in Japanese tea, and Simona – a dedicated practitioner of Japanese tea ceremony and Obubu's international department lead with 5 years of experience in Japanese tea.
Don't miss a chance to try some beautiful Japanese teas and learn directly from the source.
What: Matcha Workshop
When: 10am on 18th November
Where: Westminster Kingsway College Victoria Center, 76 Vincent Square, London SW1P 2PD
Admission: £30
How to sign up: Book your place here
What: Sencha Workshop
When: 2pm on 18th November
Where: Westminster Kingsway College Victoria Center, 76 Vincent Square, London SW1P 2PD
Admission: £30
How to sign up: Book your place here