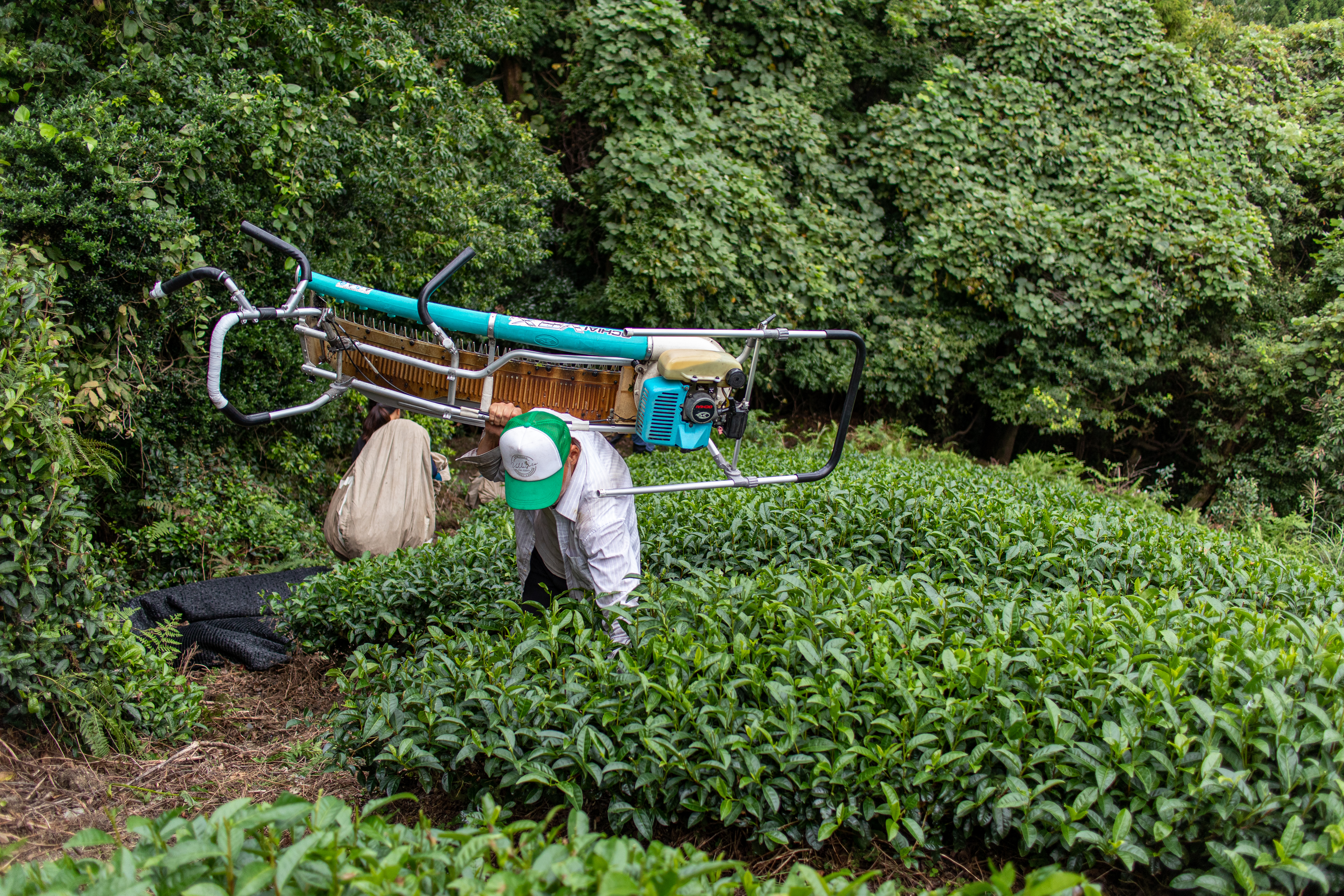 In September last year we started out our Autumn Harvest season with a harvest and production of our Autumn moon sencha. The field we harvested may be recognisable to some of our tea tour guests! We started the day by headed into the fields at 8:00am and made our way through the rows of tea bushes weeding all the while. For our interns this was the first time they were able to experience harvesting and production which made for a very exciting day for all. In the video below you can see some  super fast weeding then harvesting in the, Okumidori cultivar, tea field.
You can see in the video below, Akky our president with Konchan his assistant on the harvesting machine for the most part, all the while being supported by our amazing interns.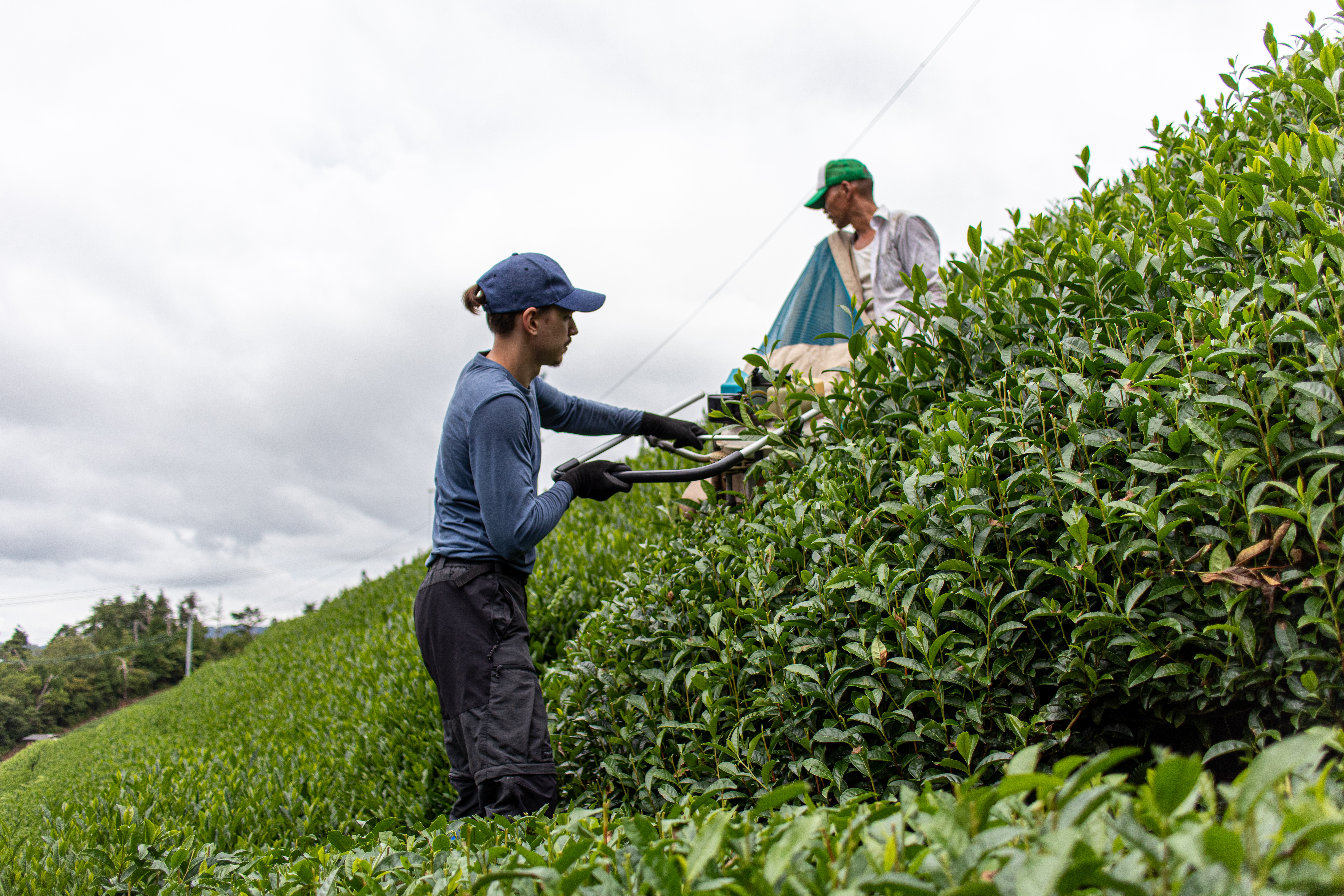 Intern 110 Carly from Hawaii, 111 Karen from Canada, 112 Robin from Germany
You will see the tea fields are a lush green and ready for harvesting to produce a delicious and umami cup of Autumn Sencha.
The factory was in full swing during the evening and was ticking along beautifully under the watchful eye of Akky. It was a great opportunity for the interns at the time to be able to see the tea production process first hand.
Sometime later we stole Akky away to do a brewing session with him which lasted over half an hour which I boiled down to a mere 90 seconds! I would love to release the whole filming session at somepoint as Akky as always is a font of not just knowledge but hilarity too!
Enjoy the video!
George