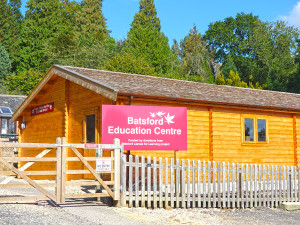 On our Euro Tours we don't just go to the capital cities but want to see all kinds of places. Invited by David Lee from the Into Japan, Japan specialist tour organizer, we had a chance to hold two events in a beautiful English countryside – Cotswolds.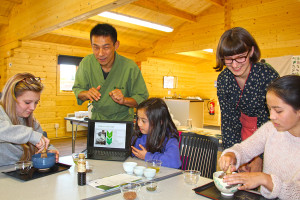 First event was at Batsford Arboretum, that has wonderful surroundings and a beautiful garden. We could hold the event at a newly built Education Centre. The story is that the building was finished in one day just a few months ago and you could still feel a natural wooden scent inside.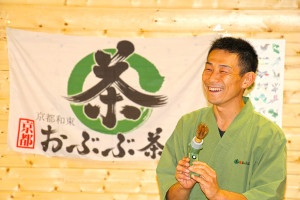 It was a cosy event with family and friends. Everyone could try several kinds of Japanese green tea. Simona made a short tea ceremony demonstration for the first time on this tour, while Matsu-san surprised everyone with a new device for whisking Matcha.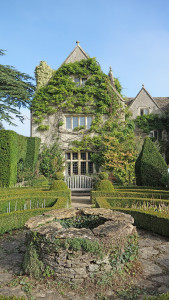 The Second event was in Abbey House Gardens, that, to tell the truth, looked like a medieval palace. We even had Katie form the local magazine – Cotswolds Life to join us together with a professional photographer, who came to write an article about Obubu. Inspired by the professional photographer, we tagged along and tried to capture a few photos in his style too.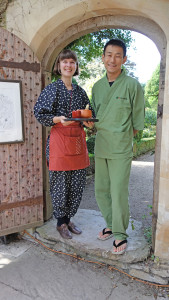 We are fantastically grateful to David, who not only invited us to Cotswolds to hold the events, but hosted us at this family house throughout our tour in the UK.